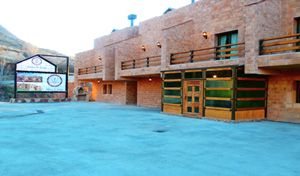 Spend a spectacular time with your friends, family or loved ones! Kick off at Villetta Di Faraya's luxurious chalets by choosing one of three different options starting from only $58.5 instead of $130. Coupons valid until August 01, 2014.
Villetta Di Faraya is a furnished residential resort which is situated at the heart of Faraya, 30 minutes away from the city and just 6km from Faqra Club. The three-block newly established property offers you 33 well-structured lodgings, a magnificent mountain view and a swimming pool.
Your stay is going to be absolutely unforgettable at Villetta Di Faraya!
Check out Villetta Di Faraya on Facebook