Have you ever thought your bedroom would be more relaxing if it were located among a green space combined with a private hot tub and the sea waves right around the corner? Today you get to live that thought with more beauty than you'd imagine with a one-night stay for up to 4 people at Laguava's Bungalow paradise with panoramic sea views, chill out gardens and terraces, Jacuzzis and Breakfast starting $231 instead of $385. Coupons valid until August 8, 2013.
Laguava resort has so much to offer, it'll take your breath away! In addition to the side of it that we all know, there's a hidden paradise of amazingly built and equipped bungalows that will take you to another world. There's an adults pool, family pool, a clubhouse, 1km of the beautiful sand of Rmeileh, and a world-class Spa all waiting for you. The Sports area provides a full line up of water activities; Para-sailing, Jet Skiing, Scuba Diving, Wake-boarding and Water-Skiing. Be sure to try the exciting Banana Boat and Bumper Tube rides before dining at the Seashell, a Lebanese seafood restaurant offering seafood lovers an exquisite dining experience in a truly original setting. Healthy grills and pizzas are served at the intimate and romantically set Grizza restaurant, located just beyond the breaking waves. The Sea Spirits sunset beach bar sets both moods of hot partying and total relaxation where you can enjoy a variety of refreshments in a trendy and fun atmosphere.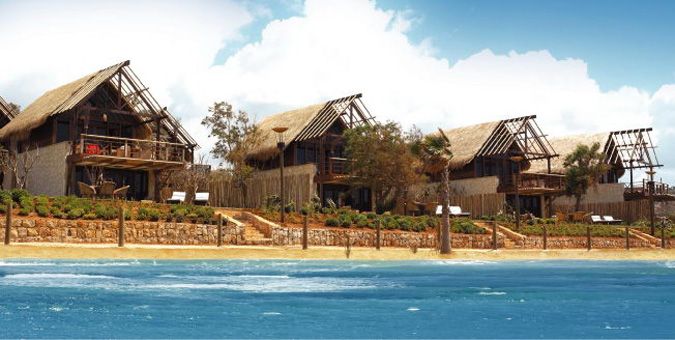 Today's deal is all about luxury, natural beauty and great times, so don't miss out on our lovely discounted offer!
Laguava Resort's Bungalows are attractively furnished and fully equipped with:
A mini fridge
LCD with satellite
Free WI-FI
Stereo
Air-conditioning and Jacuzzi
Valet Parking
Housekeeping and Room service (available from 8:00 AM till 12:00 AM)
900 m2 landscaped pool, family pool and many water sport activities