Today we bring you a heaven sent holiday package to revive your relationship with your lover! Be blown away with the breathtaking beauty of Janna Sur Mer's Exotic Bungalows with a 1 night stay with panoramic sea view, a full course romantic dinner and intercontinental breakfast for only $250 instead of $500. Coupons valid until July 15, 2014. 
Pack your bags for you are about to have your very own extra-ordinary bungalow, beautifully built and known for its stunning modern decor at one of the most luxurious resorts around. Get to watch the sun set and rise counting the stars with your lover on the amazing beach shores and private pool built among natural setting trees. To work up your appetite, you get serviced with a full course top-notch dinner and breakfast. Located in Damour, Janna Sur Mer Beach Resort holds the largest pool in the Middle East along with infinity pools that blend into the horizons creating the most beautiful landscapes. The resort boasts an island, several waterfalls, and a bar at the center of the pool along with sceneries of Palm and Coconut trees. You are promised a stay full of relaxation and love along with great service and a welcoming atmosphere.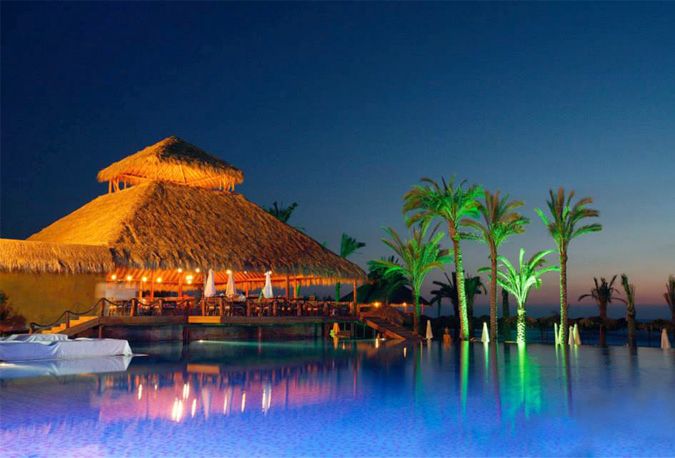 Have the perfect romantic escape for the summer with today's 50% off!
Check out Janna Sur Mer on Facebook