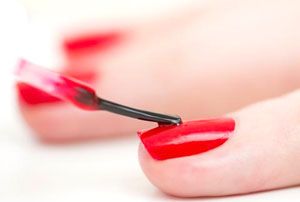 Do you think that you're ready for an unforgettable night with your other half on Valentine's Day? There are many little details that you might have overlooked! Don't get caught out, benefit from a 50% discount on a Valentine's Beauty Package from Capri Beauty Lounge which includes Brushing, Eye Lashes and Full Manicure for just $20 instead of $40. Coupons valid until March 28, 2014.
Capri Beauty Lounge welcomes women, men and kids; where they will be spoiled by professional and exquisite services! Their highly trained staff will make sure that your visit will be an unforgettable one! In addition to massage services, Capri Beauty Lounge offers facials, hair, makeup, nail care, slimming massages and much more! With today's deal, you get to have the perfect overall look for the special night on Valentine's Day; a full manicure, hair brushing and fake eye lashes!
Spread your charm through your magnificent look so that he'd fall in love with you all over again!