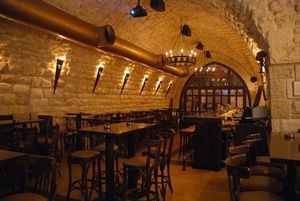 Who doesn't desire having some mouth-watering chicken wings with ice-cold beer! Today's deal is an open invitation for you to eat and drink as much as you can! Get a 50% discount on Open Wings and Beer at Bali, only $15 instead of $30. Coupons valid until August 15, 2014.
If you're up for cocktails or simply to dine, Bali is the place to head to. Inspired by the latest trends in Californian cuisine, this bar / restaurant's calorie-count, baked menu items have been carefully selected to cater to all tastes. Enjoy sitting on the lovely terrace with two swings or in the old stone interior!
Head to Bali for a completely satisfying experience.